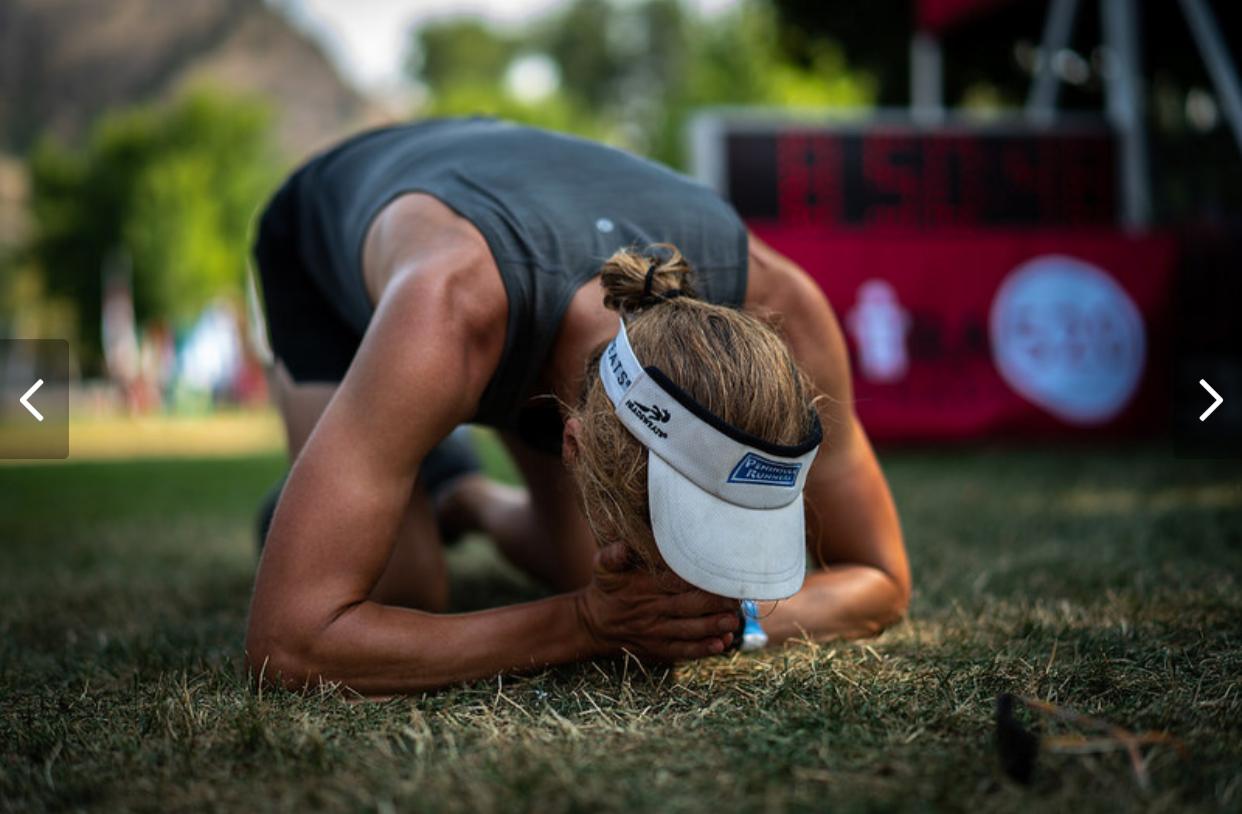 Ultra 520K Canada, 25:43:11, 4th place overall
Ultra520kCanada is three day multi-sport event which includes 10k of swimming, 425.6k of cycling, and 84.4k of running. It is considered one of the most gruelling events on the planet.
Day 1. 10k swim, 150k bike. 8:02:50
The journey to the start line of Ultra520kCanada had pushed me to the brink. Somehow I had balanced twenty-five hour training weeks, writing a memoir, and a part-time job. In the past year both the physical and emotional stress had reached new pinnacles. Often, for self perseveration, I had to suppress the emotional stress. I had too much going on, and at times, I hated training. I wanted the race to be over so I could address the issues and pain percolating in my life. And so it was, that I stood at the start line of Ultra520kCanada feeling excited, yet mostly relieved...continue reading...
day 2. 275k bike. 8:50:10
Stage one was done. I drank a two litre banana smoothie, grabbed a water bottle, and hopped onto the massage table. Back at the hotel I rested, while my crew prepared for stage two.
I had been unable to remove the broken bolts in my aero bars, so I moved to plan B. I unscrewed the still functioning pad then taped the cushions to the bar. The new position was both lower and less comfortable, however, it was only 275 kilometres. How bad could it be?
The lights were out by 7pm.
There was no ceremony at the start of day two. I chatted with a few other racers; all the while an eager, yet trepidatious air permeated. The riders lined up and the race started...continue reading...
Day 3. Run 84.4k. 8:50:11
Day two was done. I checked in at a motel, had a second dinner, and went to bed; I had a double marathon to run in the morning.
The following morning, a cool breeze swept the start of the race. 7 am approached and I reluctantly removed my warm layers. I walked to the start, ready to toe the line with the other athletes.
The race began and the runners took off. Idle conversation illuminated an otherwise empty road. After one kilometre someone joked that we only had eight-three more to go.
In order to achieve my goal time of finishing in under twenty-seven hours, I needed to run a ten hour double marathon; I was confident I could go sub nine...continue reading...
Now onto the nutrition...
My nutrition strategy for Ultra520kCanada (UM) was simple: eat a lot of fruit. Fruit is super food; more than any other food group, fruit most accurately meets the nutritional needs of a human being. I have been an, fruitarian for over a year and a half, and I attribute a lot of my success to this way of eating. Eating a diet compromised of 90% of total calories from fruit, 5% from vegetables, and 5% from overt fat sources such as nuts, seeds, and avocados has allowed me to stay both healthy and injury free. Fresh, ripe, raw, whole, organic fruits and vegetables digest with ease, therefore allowing for more energy for training and recovery...continue reading...
I used Nuun tabs. Here are the pros: they work. During UM I had no cramping. Nuun tabs are vegan, although not raw, unfortunately. They also come in a wide variety of tasty flavours. Now the cons…continue reading...
And finally, the people who made this journey possible...
A race is only as good as the people involved, and the people at Ultra520kCanada were some of the best on the planet. Everyone was fantastic: the racers, the organizers, the announcers, the medical staff, and the officials. Huge thanks to all the crews involved. I was not only cheered on by my crew, but all of the crews. The race itself was incredible, but the people were more so. Thank you to everyone involved for giving me a fantastic Ultra520kCanada experience. And finally, thank you to my crew, Mom, DJ, Christie, Daniel, and Charlene: you made the journey possible. Thank you. For more photos of the people of Ultra520k click here.